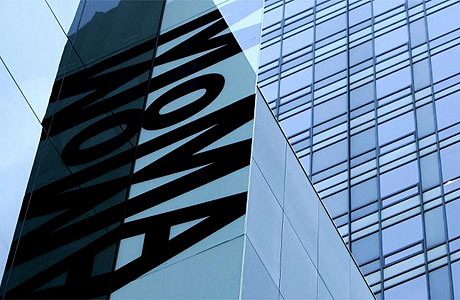 This past Saturday I attended an all day professional development workshop titled "Teaching with Objects: Focus on Modern Art" at the Museum of Modern Art in New York. I attended the workshop that lasted from 10 am to 4 pm with a colleague from my school. We both found the workshop to be interesting and valuable to our classrooms (she teaches high school English, I teach high school Spanish). The day included a discussion of using modern art objects in the classroom and how to develop quality questions to ask our students while viewing a work of art. We spent half of the day in a classroom in the education building of MOMA, and the other half in the galleries of the museum acting as students while the instructor modeled a good way to ask questions and keep an art related conversation going.
I enjoyed the day, I was able to think about using modern art more in my Spanish class and the most productive ways to do so. The only criticism I have of the session was the way they divided us into groups. In groups we were to prepare a mini-lesson of sorts about a work of art, asking questions of the other participants. I was in a group with two elementary school art teachers. I just wish we had been grouped with teachers of similar subject matter and age groups.
At the end of the day we were given a year long educator pass to enter MOMA free of charge and to receive a 10% discount at their gift shop. We also found out that NYC teachers can have teaching artists from MOMA come into their classroom for two sessions and facilitate a class trip to the museum. For high school teachers this is free while middle and grade school teachers pay a small fee. All students receive free passes to the museum for a year.
I was very impressed with MOMA's commitment to the arts education of NYC students and their willingness to work with teachers.
More information about MOMA's programs as well as their fantastic museum teacher guides can be found on their website: http://www.moma.org/education/educators.html